The Lounge-パルメーラ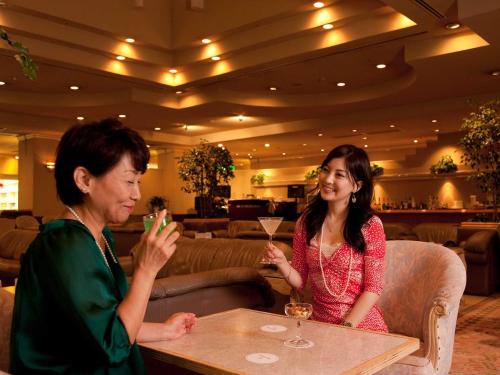 Lounge  on the 3th floor.
Open from 18:00 p.m. to 24:00 a.m.  
Resting-place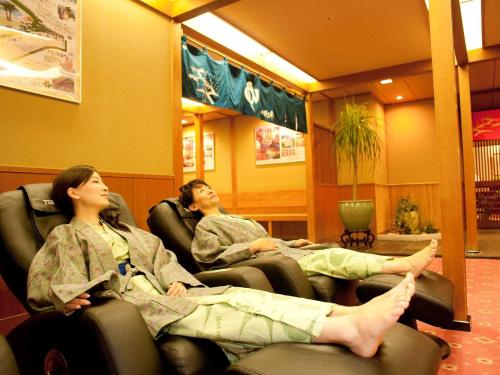 After the hot springs, You can rest here.
on the 2th floor.   
 
Shopping Center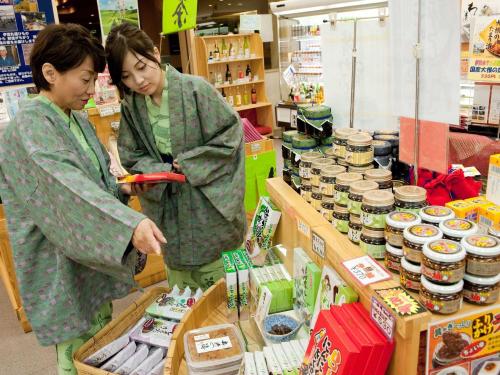 In-house store: on the 3st floor .
Open from 7:30 a.m. to 10:30 a.m.; 15:30 p.m. to 21:00 p.m.
 
Game Center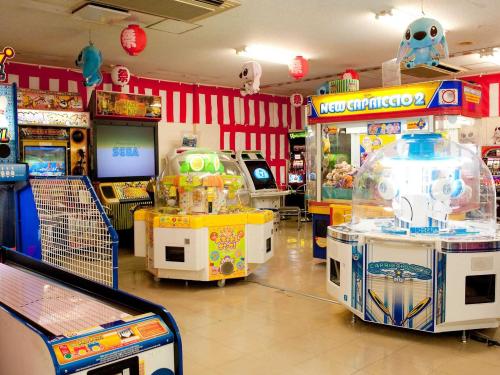 on the 2st floor.
Open from 14:00 p.m. to 24:00 p.m.
 
The Snack bar -どんどろ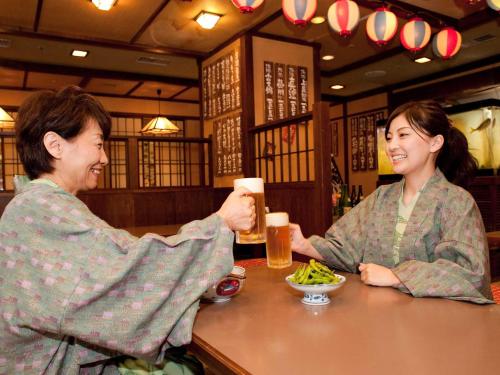 on the 3st floor .
Open from 20:00 p.m. to 24:00 p.m.
Karaoke box-デュエット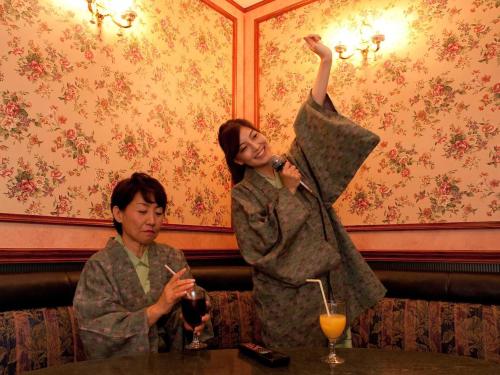 on the 3st floor .
Open from  14:00 p.m. to 22:30 p.m.
Convention Hall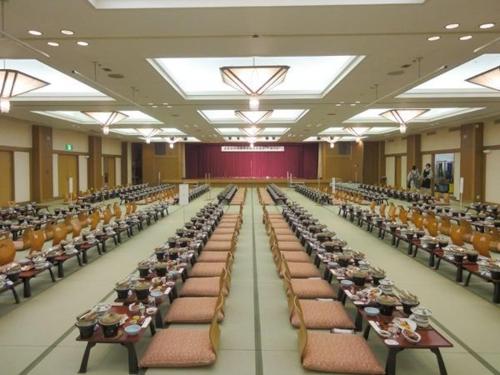 We can offer several convention hall base on number of people or purpose of usage.

Please inquire for the details.
Garden Terrace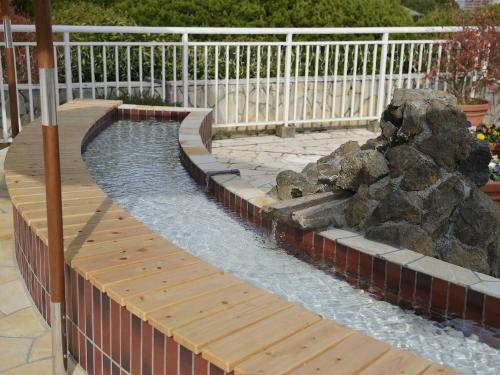 Garden terrace with Ito city view.

There is foot bath available.

You can enjoy foot bath with superb Ito city view.
Garden Pool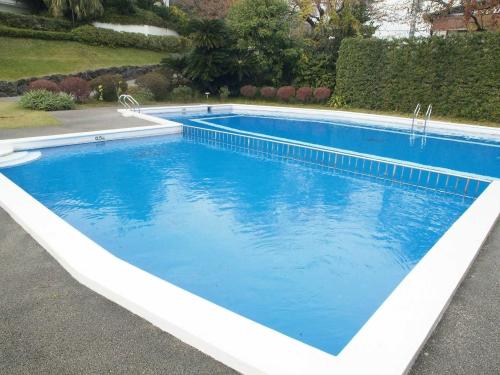 Garden pool is open from July 1st to September 15th.

It is outdoor pool with 20 meter length and 7 meter width.

There are 90 cm depth pool for adult and 60 cm depth pool for children.

It is free of charge for staying guests. (Guest can use before check-in and after check-out)

Changing room, washing machine and shower is available. (Bathroom is available inside hotel only)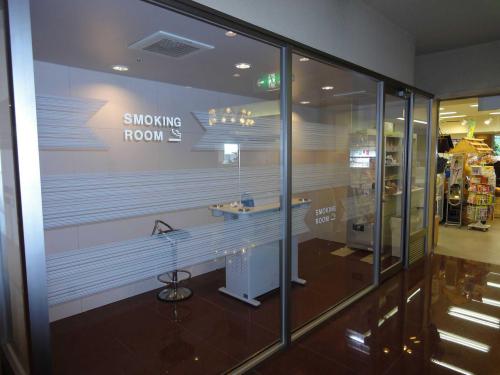 Public area inside hotel is non-smoking.

Please use smoking booth located at 3rd floor.

You will find smoking booth next to shop.